A roof repair or replacement is a large investment for many homeowners. It can take a lot of hours to complete and is often labor-intensive, particularly if the project requires the tear-off of old shingles, installation of new ones and disposal of materials. There are a few things to keep in mind before you start a complex task such as roofing. Diamond Roofing Specialist Inc. discusses more.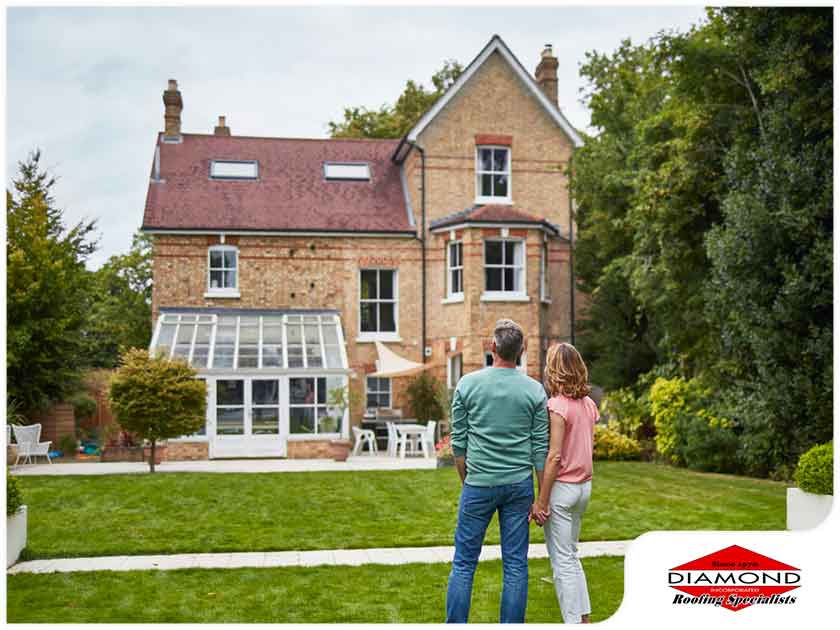 Consider Estimates from Different Contractors
A crucial thing to do is ask project estimates from two to four professional roofing companies. This will help you make an informed decision and understand the value of your money. A good contractor will generally include costs of labor, materials, disposal, permits and more. Going for the lowest bid and purchasing the cheapest materials are not always the smartest move. Make sure you do not skimp on the price so you can get the full benefit of your new roof.
Work with a Roofing Professional
It is tempting to do a home improvement task on your own to save a bit of money, but replacing the roof is one that you should definitely leave in the hands of professional roofers. A roofing project presents a large scope of work, entailing complex components and processes. It is important to get the job done right the first time in order to avoid expensive problems in the future. Find an experienced, trained contractor who can source high-quality materials at better prices to ensure a sturdy roof.
Include Repairs on Your Budget
It is a good idea to include extra money for possible repair work when creating a budget for your roof installation. For instance, underlying roofing structures, like the underlayment, in older homes may be damaged and in need of repair or replacement. It is necessary to address these issues before putting on a new roof or else your roof will end up with a shorter lifespan.
Diamond Roofing Specialist Inc. is a premier source of roof replacement and roof repair solutions in Bridgeport, New Haven and Waterbury, CT. We work diligently to provide homeowners with excellent service from start to finish. Call at (203) 754-7884 or fill out our contact form to set up an appointment.