On top of protecting your home from the elements, the roof above your head is one of the largest contributors to home value and curb appeal. As such, it's important that you pick the right look for your roof, particularly its color.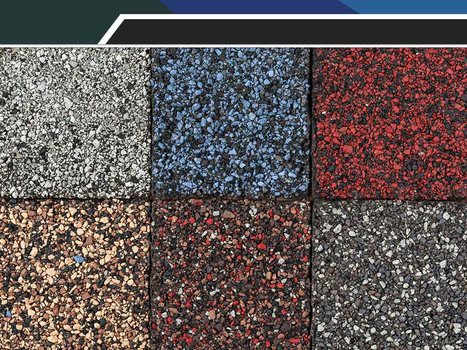 In this post, our roofing experts at Diamond Roofing Specialists, Inc. discuss how to pick the right shingle color.
Dark or Light?
This perennial roofing question has always revolved around whether to pick a lighter or darker shade for the shingle. Both have their benefits, and while darker roofs are about 10 degrees warmer than a white shingle, this only applies to very dark shingle colors. Grays and browns are dark shades, but they aren't any warmer than a lighter colored shingle. Keep this fact in mind when you're choosing shingle colors.
Shingles and Brick
As a general design rule, the color of your roof shingles should correspond to the color of your home's brick. It doesn't necessarily have to match the brick; a contrasting shingle color is equally as attractive as one that looks just like the brick. Red bricks, for example, contrast well with shingles with brown and yellow shades.
Keep the Roofing Materials in Mind
Not all roofs come in all the colors you want. Wood roofs, for example, are restricted to wood stains and light and deep shades of brown. Asphalt and metal roofing, in contrast, come in the widest range of colors. This is why they are a popular roof choice for contemporary homes.
As your trusted local roofers, we can help you decide on the right color and shade for your new shingle system. While shingle color isn't permanent like brick, it's still a good idea to get your choice right the first time around. Work with us, and we'll make sure you do.
View the Colors in All Types of Light
Finally, check your choice of colors in all types of light. A simple way to do this is by putting a sample shingle in a sunny place, then check how it looks like under direct sunlight and in the shade.
Diamond Roofing Specialists, Inc. offers complete roofing services, from roof repair to installation. Call us today at (203) 754-7884 to learn more about our services. We serve homeowners in New Haven, Bridgeport and Waterbury, CT.