Many homeowners like to tinker with their roof, sweeping or blowing off leaves and other debris, sometimes removing snow, and even replacing damaged shingles now and then. Unless you're a certified roofer, however, that's probably the extent of what you know about your asphalt shingle roof.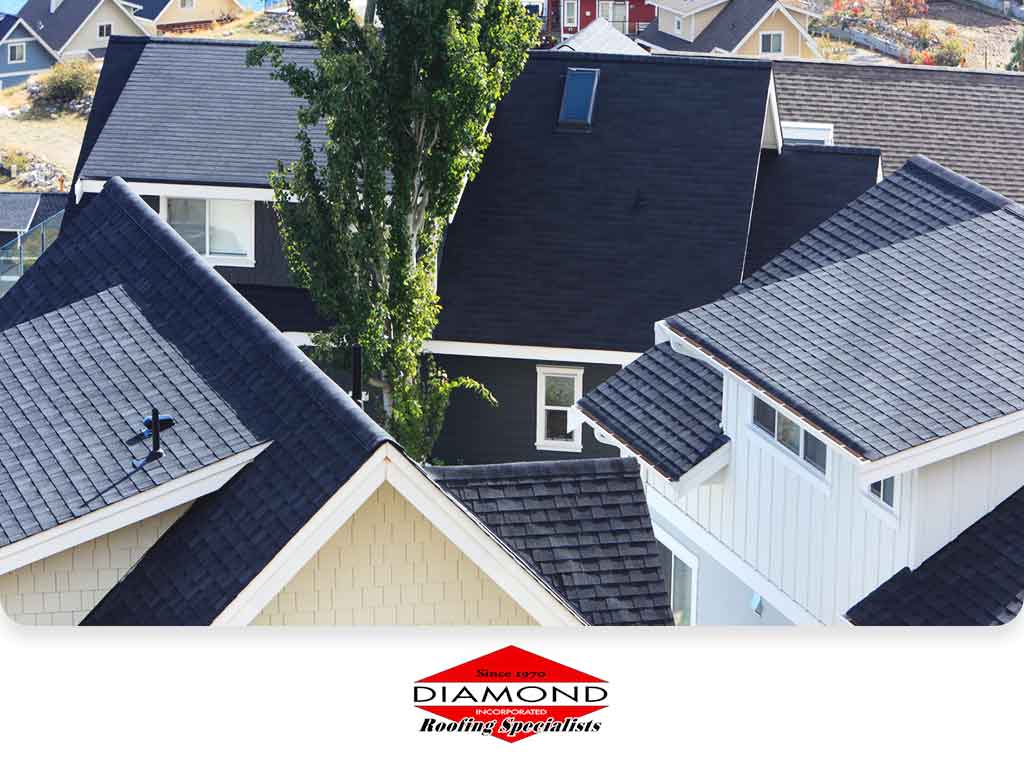 In this post, Diamond Roofing Specialists, Inc., one of the area's top roofers, talks about some common myths about asphalt roofing shingles.
Fiberglass Is Better Than Asphalt
This is actually a product of confusion. Some homeowners ask if asphalt and fiberglass shingles are the same. Some store ads call them asphalt shingles, and others call them fiberglass shingles. These names can be used interchangeably for many types of shingles. The weatherproofing and water-resistant material is asphalt, and the reinforcement fabric holding everything together is fiberglass.
The Asphalt Is Too Thin on Shingles
Asphalt in road pavement is just about 6%, while up to 20% of the shingles' weight is asphalt. This is the minimum weight prescribed by industry standards. This amount of weight is necessary for making the granules bond to the shingle for weather resistance and longevity.
Shingles Use Asbestos
Back in the day, manufacturers did use asbestos fibers before these were phased out in the 1960s. Nobody knew any better back then. These were found inside the shingles' reinforcement as the fire-resistant fabric at the time.
Some homeowners are also concerned about roofing granules scattered across the shingles' surface. The granules add UV protection to the shingles, but they get knocked off the shingles during installation and over time. Of course, this is absolutely normal. Excess granules simply weather off once shingles are installed.
Find the best asphalt shingles for your roofing system with a premier roof contractor. With Diamond Roofing Specialists, Inc., you get top-notch service, high-quality materials and trustworthy installers. Also at the forefront of roof repair, Diamond Roofing Specialists, Inc. leads in quality workmanship for any roofing needs.
Call us now at (203) 754-7884 for a free estimate. We serve clients in New Haven, Bridgeport and Waterbury, CT.