Inspecting and repairing your roof regularly is essential as it helps extend the system's service life. That said, constant exposure to the elements will eventually wear down your roof, which will then require repairs. Fixing your roof, however, requires the appropriate preparations or it will result in a roof that's just as bad as if you haven't done anything to address it.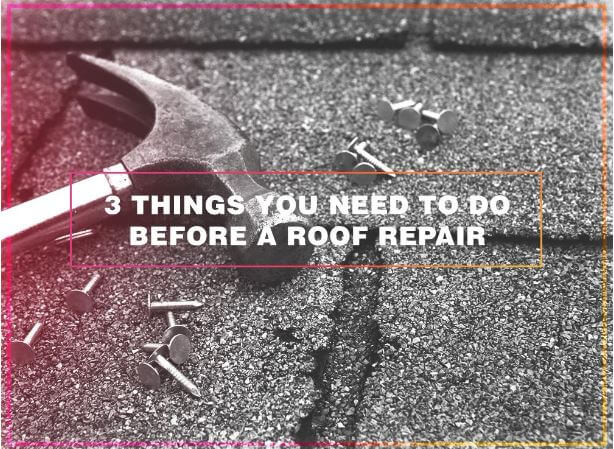 Diamond Roofing Specialists, Inc., a GAF Master Elite® roofing company, explains the things you should do when preparing your roof for repairs.
Home Preparations
Repairing your roof can result in disruptions. The dust, noise and open roof will make your house tough to live in during the project. That's why it's important to stay in temporary lodgings. Additionally, you should cover the furniture and remove your valuables from the work area to keep them safe.
As a GAF Master Elite roofing contractor, we are committed to guaranteeing customer satisfaction. Part of this means protecting your possessions by moving them somewhere safe. We'll also do our best to lessen the noise that roof repair tends to bring about.
Professional Roof Contractor
A roof repair project requires having the right tools and sufficient experience, and even then, doing it by yourself can put your safety at risk. One way to handle this is to work with trustworthy roofers like us to assess your roof. We have the proper equipment and training to take on any kind of roof repair.
Extent of the Damage
Professional roofing contractors like us can check your roof to see how much damage it already has. This will give you an insight of how much work needs to be done and if repairing or replacing your roof is really necessary. We will examine your roof thoroughly to help us determine its overall condition. We'll then provide you with a comprehensive status report of your roof's overall condition, helping you make the right decision.
When it comes to your roofing needs, Diamond Roofing Specialists, Inc. Inc. is the name you can trust. Call us today at (203) 754-7884 to learn more about our company. We serve residents of Waterbury, Danbury, Watertown and other nearby areas in CT.