Commercial roofing like PVC and Bitumen are usually more resilient to sudden temperature changes than their residential counterparts, but they will still get worn down by weather damage. Winter is an especially difficult time for all roofs as the combination of low temperatures, snow and hail all put extra pressure on the roof.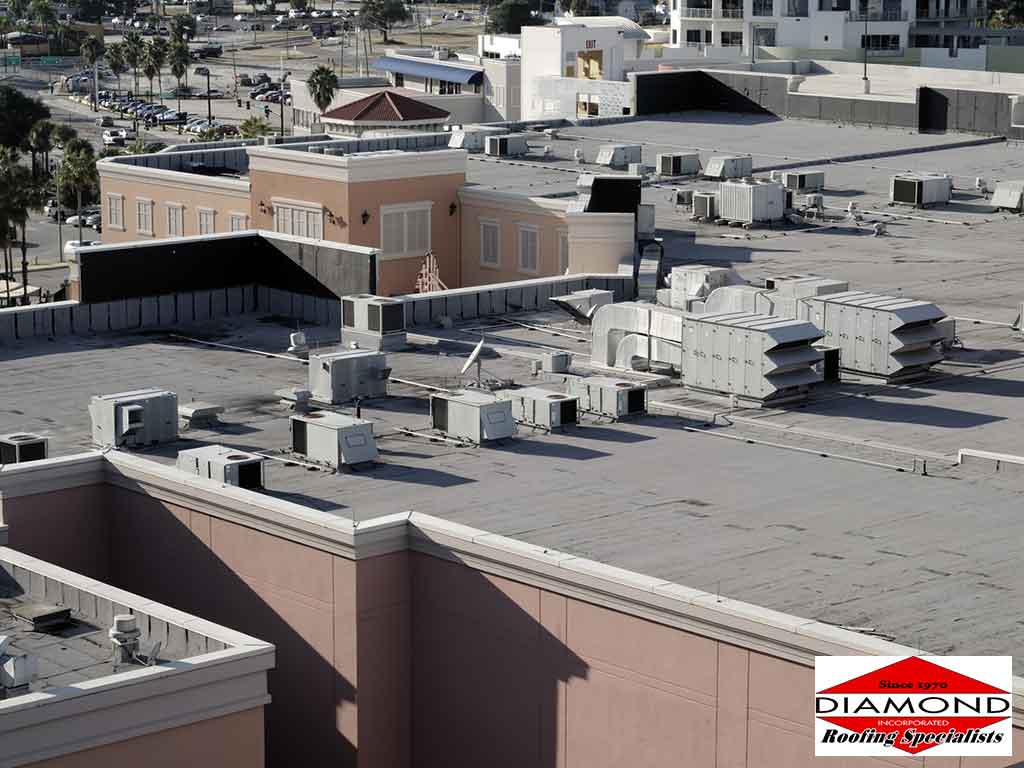 Fortunately, there are ways you can keep the roof from experiencing minimal problems this winter season. Diamond Roofing Specialists, Inc. shares three.
1.Perform and Inspection
An in-depth inspection is your first step to keeping your commercial roof in good condition. The way a commercial roof is made and installed makes it difficult to tell if its already experiencing problems. You may not now that it's already suffering from a problem until it starts leaking or you see an increase in your energy bill.
Hiring a local roofing company like us to perform an in-depth inspection of your commercial roof should be your first step to keeping it in good condition this winter. Finding out the true condition of your roof allows you to get ahead of problems before they become serious concerns.
2. Keep the Drainage Clear
Flat and low-slope roofs may require less maintenance, but they are very susceptible to water damage when the drainage doesn't do its job. Pools of water strip off the protective roof coating, and may even cause the roof the crack when it freezes. Keep the drainage clean and free of debris and you'll avoid this problem.
3. Preventive Maintenance
Finally, get a head start on problems by doing preventive maintenance. Leaks, which often go unnoticed, grow quickly in size and can be very expensive when they're bigger and have already caused significant water damage.
At Diamond Roofing Specialists, Inc., we recommend you have us do preventive roofing maintenance work on your roof before winter starts. We'll address problems before they prove too troublesome and will make sure your commercial property is safe and as weathertight as possible during winter.
Call us at (203) 754-7884 or fill out our contact form to learn more. We are a roofing company serving homeowners in Waterbury, Watertown and Danbury, CT.