Do you need to have repairs or maintenance done on your roof? If that's the case, then you should work with GAF Master Elite® roofers like us. This is because a choosing Master Elite roofing contractor gives you several advantages over choosing an average contractor.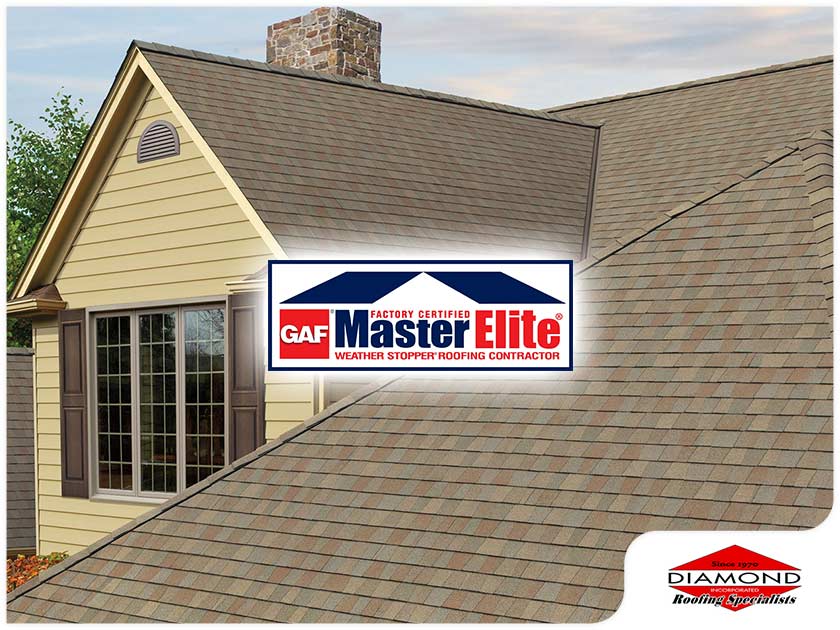 Better Workmanship
GAF Master Elite roofers are the cream of the crop. Every roofing specialist undergoes strict training to make sure that they can perform up to GAF's standard of quality without sacrificing speed and efficiency. This means you can always expect your roof to be installed according to manufacturer specifications and they will perform as advertised.
Better Options
Your typical roofing contractor will offer you the usual options for both repairs and replacements. However, Master Elite roofing contractors have access to better products, which mean more high-qualtiy choices for you. Options such as Timberline® and Designer shingles boast better performance than other alternatives on the market.
Great Warranties
Only the best roofers are confident about the quality of their work. This is why Master Elite contractors like us are willing to back up our word with the best warranties you can find in the industry. The Golden Pledge® warranty provides a 50-year coverage on materials and 20 years on workmanship, plus a 40-point checkup from a certified instructor for long-term quality assurance.
We Get Better Over Time
We've been in the business for a long time, but experience is no excuse to be complacent. Master Elite contractors are constantly looking for ways to improve their services. Whether it's minor roof repair or total roof replacement, we're always finding ways to be better at our job.
Get your roof fixed with help from a Master Elite contractor. Diamond Roofing Specialists, Inc. is the leading roofing company in New Haven, Bridgeport, and Waterbury, CT. Call us at (203) 754-7884 or fill out this contact form to request a quote.