Diamond Roofing Specialists, Inc. Specialist is one of the top roofers in our area because of our commitment to providing the best roof services and products to local homeowners. We are one of the few GAF Master Elite™ contractors in the country, allowing us to offer GAF's best warranties and to provide you with their excellent roofing shingles. In the first part of this two-part blog series, we will discuss their various shingle and warranty options. Let's start with their roofing shingles: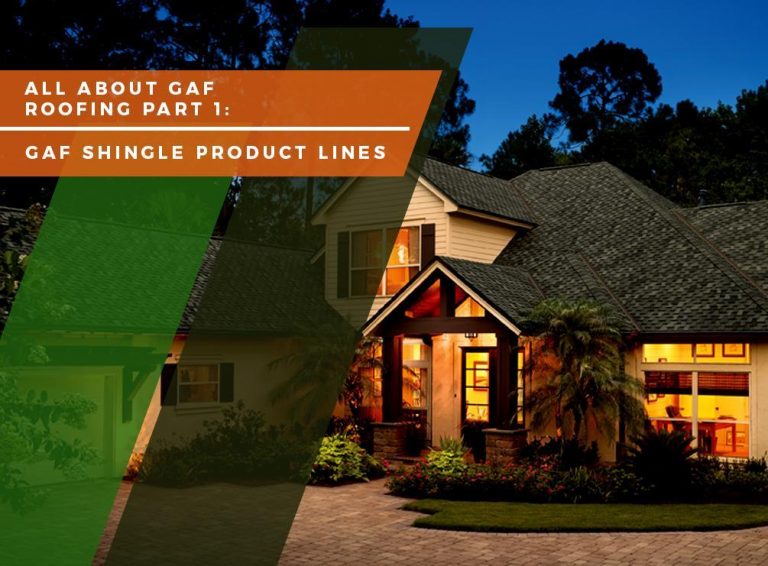 Three-Tab Roofing Shingles – These are a fantastic choice for homeowners who want excellent value combined with affordability. GAF's three-tab roofing shingles feature Advanced Protection Technology to improve their durability, wind-uplift resistance, granule adhesion, and flexibility. Advanced Protection Shingles have passed some of the toughest weather resistance tests in the industry, so you know you can rely on them.
Timberline® Lifetime Roofing Shingles – These are GAF's most popular shingle line and they are the number one roofing shingles in the country. We recommend these products for homeowners who want to greatly improve their home's curb appeal without sacrificing weather performance. Timberline Lifetime Roofing Shingles are strong and can perfectly capture the beauty and appearance of wood-shake.
Timberline Specialty Shingles – GAF designed these shingles for homeowners who are looking for specialized features. For example, the Timberline ArmorShield™ II Roofing Shingles are strong enough to protect your interior from hail and other extreme weather, while the Timberline Cool Series® shingles can save you money by improving your home's energy efficiency.
Designer Lifetime Roofing Shingles – These products are for homeowners who want premium shingles that are top-of-the line and the very best in the roofing industry. Designer Lifetime Roofing Shingles are elegant, incredibly beautiful, and luxurious. They often feature artisan-crafted shapes and ultra-dimensional profiles that will make your home stand out. Of course, they are also strong and durable enough to protect your interior from harsh weather.
You can count on us for flawless roof repair or replacement. Diamond Roofing Specialists, Inc. Specialist is part of the top 3% of all roofing companies in the country thanks to our GAF Master Elite certification. In addition, we have decades of experience allowing us to handle any kind of roofing project. We promise to meet or exceed your expectations. We serve many areas in CT including New Haven, Bridgeport, and Waterbury. Call us at (203) 754-7884 to learn more about our roofing shingles. You can also ask for a free estimate.
You can also check out part two of this blog post, where you will learn all about GAF's warranty options and about how they will benefit you.