The roof serves as your home's first line of defense against nature's harsh elements. Among the many choices for roofing materials out there, asphalt shingles remain the most popular for many American homes. In this post, we'll discuss the anatomy of an asphalt shingle roof.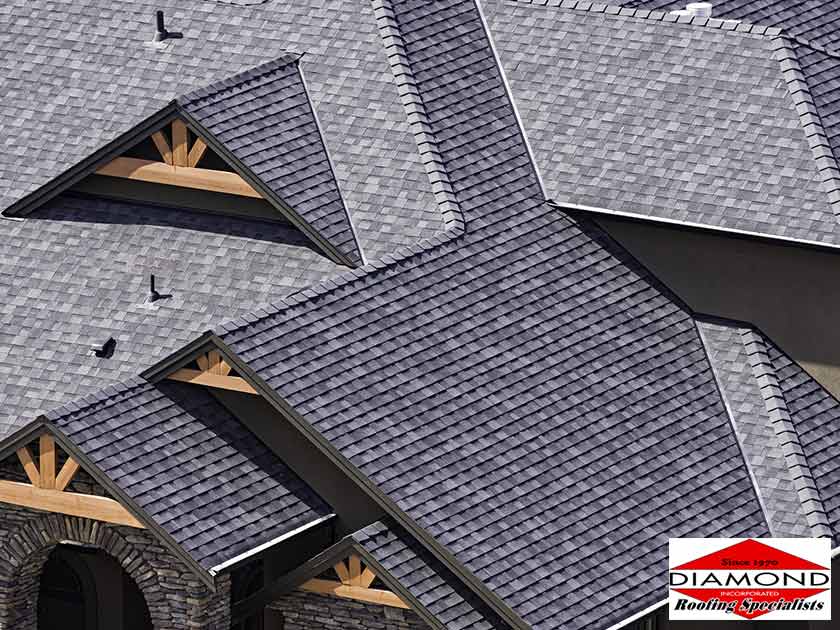 1. Asphalt Shingles- These shingles provide the primary water-shedding surface that comes with your chosen look and helps set your roofing system apart from others around your neighborhood.
2. Underlayment- The roofing underlayment serves as a backup water barrier, giving an extra layer of protection between the wood deck and the shingles
3. Ice and water barriers- This component protects the most vulnerable parts of your roof,  such as valleys, chimney openings and other roof gaps.
4. Starter Strip Shingles- An essential component for proper shingle installation, providing the first layer of sealant to prevent blow-offs and water penetration from occurring.
5. Hip and Ridge Products- These products enhance the visuals and aesthetic finish of your asphalt shingle roof.
6. Ventilation System- A proper ventilation system allows heat and moisture to escape from the attic, improving energy-efficiency. It also prevents ice damming and early shingle deterioration by keeping attic temperatures at normal levels.
For your next roofing job, trust in Diamond Roofing Specialists, Inc.! We are a GAF-certified roofing company that's rated A-plus by the Better Business Bureau®! We have been in the roofing industry since 1970. Call us now at (203) 754-7884 or fill out our contact form for a free estimate! We serve Waterbury, Danbury and Watertown, CT.