Blue-green algae (Gloeocapsa magma) grows on asphalt shingle roofs, and causes unsightly dark stains on the roof surface. In this blog, local roofing company Diamond Roofing Specialists, Inc. shares an overview of everything you need to know about blue-green algae, including how to get rid of it and how to prevent it from growing on your roof.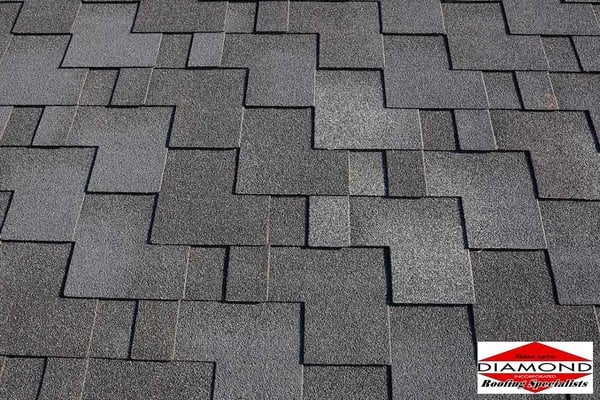 Blue-Green Algae
Algae is a species of bacteria that behaves like plants, in that it subsists on moisture and metabolizes sunlight through photosynthesis. Blue-green algae, in particular, is an airborne species of algae also consumes minute amounts of the limestone filler that makes up most of the granules on asphalt shingles. This is why it thrives on rooftops.
Blue-green algae secretes a dark substance that forms an outer protective layer that protects it from the UV rays. This is the same substance that forms streaks when rain falls on it. It may not severely affect roofing performance, however, it does make asphalt shingle roofs look ugly.
How to Get Rid of Blue-Green Algae
If your roof already has these black streaks, they can be removed without resorting to roofing replacement. The following are some of the ways it can be removed:
Hire a professional cleaning service. This is the safest route, and also the one with guaranteed results. Professionals have the safety equipment and the training to properly clean your roof without harming it.

Spray the roof with commercially-available algae removal product or diluted bleach. If you're applying this yourself, make sure the surrounding landscaping is covered, as these products could be harmful to vegetation. Avoid using pressure washers as this could damage the roof surface.

Install zinc strips. Roofing manufacturers sell zinc strips that can be installed along the roof ridge. Its algae-fighting zinc particles are dispersed during rainfall. You can also simulate rainfall by spraying the roof ridge with a garden hose.
Prevent Blue-Green Algae Growth With GAF StainGuard Plus™ Shingles
Roofing manufacturer GAF offers a long-term preventive solution for blue-green algae: GAF StainGuard Plus™ Shingles. It contains algae-fighting copper capsules blended with the roofing granules. Unlike competing products, StainGuard Plus Shingles feature a proprietary Time-Release technology that releases copper particles slowly and consistently over its life span, guaranteeing protection from blue-green algae for a long time.
Diamond Roofing Specialists, Inc. is your leading provider of roofing services. Give us a call at (203) 754-7884 or fill out our contact form. We serve customers in Waterbury, Danbury and Watertown, CT.