While a majority of homeowners know their roofers well, there is still this unfortunate stigma surrounding the people who work in the roofing industry. Most of the bad reputation can be traced back to a few bad eggs, but this is often enough to make the relationship between roofer and customer a little bit shaky.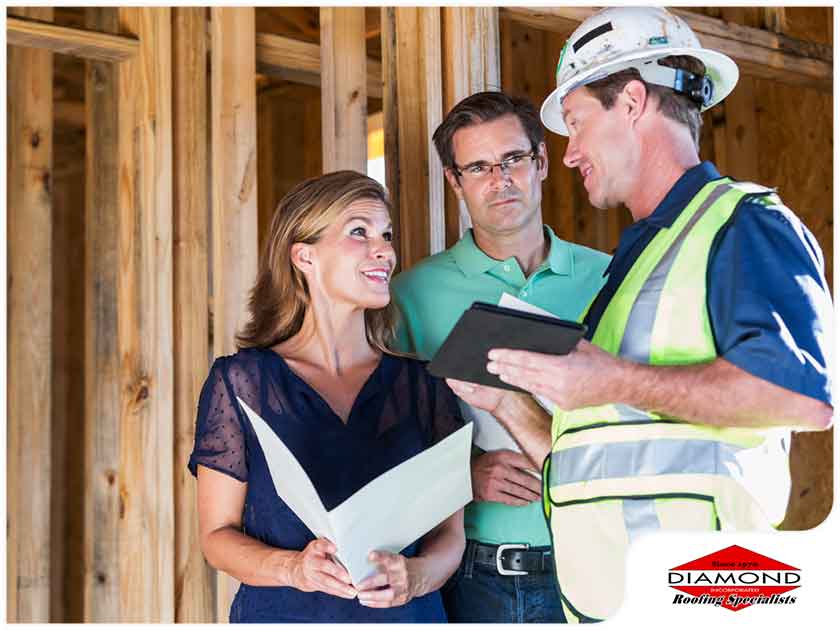 Still, it's important to understand that a lot of these folks are hardworking and earnest workers who only want to help you make the most out of your roof. Here are a few tips from our experts at Diamond Roofing Specialist Inc. on how to build a trusting and lasting relationship with your roofers.
They Know What They're Doing
It's not uncommon for some homeowners to hover over the shoulders of their contractors while they do their roof repair or replacement work. Some roofers don't mind this and are actually appreciative that their customers want to learn more about how roofs are repaired, maintained or installed. However, try not to micromanage the project. A little bit of freedom can help your roofer get the job done better and quicker.
You Can't Always Reuse Materials
Roofing projects cost a lot and many homeowners want to save money wherever and whenever they can. In most cases, they might suggest reusing some of the old parts from their roof like the flashing, the underlayment or maybe a few salvageable shingles. However, once a full inspection is completed, your roofer might not recommend reusing these items as they could jeopardize the performance of the new roof.
Some Fees Are Non-Negotiable
A lot of roofing professionals want to get good reviews and build a lasting relationship with their customers, which is why they might help you cut costs on your roofing project. However, the contractor's fee is one of the things that you should never haggle over.
At Diamond Roofing Specialist Inc., our friendly roofers are more than happy to answer all your questions and help you with all your roofing needs. Give us a call at (203) 754-7884 or fill out our contact form to schedule a consultation and request a free estimate today. We serve homeowners in Bridgeport, Waterbury, New Haven and other nearby areas in CT.