Winter looks awesome, and it can be argued that it feels awesome too. But even if you're having fun, we're pretty sure your roof isn't, especially if it's neglected and in dire need of roof repair.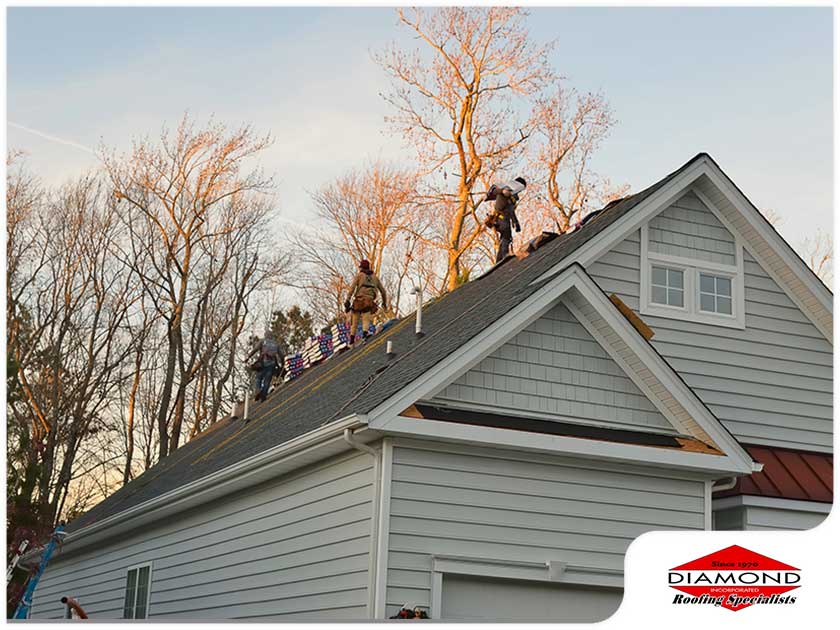 The problem is that many homeowners do not protect their roofs enough to last through winter, thinking that their insurance can bail them out. It can and will, to a degree, but not all winter mishaps can be covered this way. In today's post, Diamond Roofing Specialists, Inc. discusses what kind of winter damage is covered by your insurance.
What Your Insurance Covers
The combined weight of snow and ice is the main culprit of roof damage in winter. Their accumulated weight can sometimes be great enough to collapse the roof of a home or even an unfortunate car that's parked beneath it. The other is when snow and ice melt, such as during spring when they become a significant amount of water that can clog gutters and drainage—more on this later.
Most roofers assume that typical home insurance covers anything that's directly related to or caused by winter weather, such as most of the events described above. Other common incidents include falling trees, wind damage (especially during a snowstorm), displacement due to widespread power interruption and burst pipes due to frozen water or gas.
What Your Insurance Does NOT Cover
However, flooding is one of the big risks of winter weather that isn't covered by your insurance. As explained, winter flooding occurs when the snow melts. A separate type of insurance called flood insurance covers such events, and they're usually more expensive when your house is situated in a flood plain, a low-lying area, or former swampland.
Flooding due to clogged drains or sewer back-ups is also not covered by a general homeowners' policy.
Diamond Roofing Specialists, Inc. is the area's top roofing services and roof replacement authority. When you need help claiming your roof insurance, give us a call right away. You can reach us at (203) 754-7884 or fill out our contact form. We serve CT areas, including New Haven, Waterbury and Bridgeport.