The roof defends your living spaces valuables and family from harsh elements and weather extremes. Given that, it endures a lot throughout the year. Professional maintenance and inspections help keep your roof in good shape.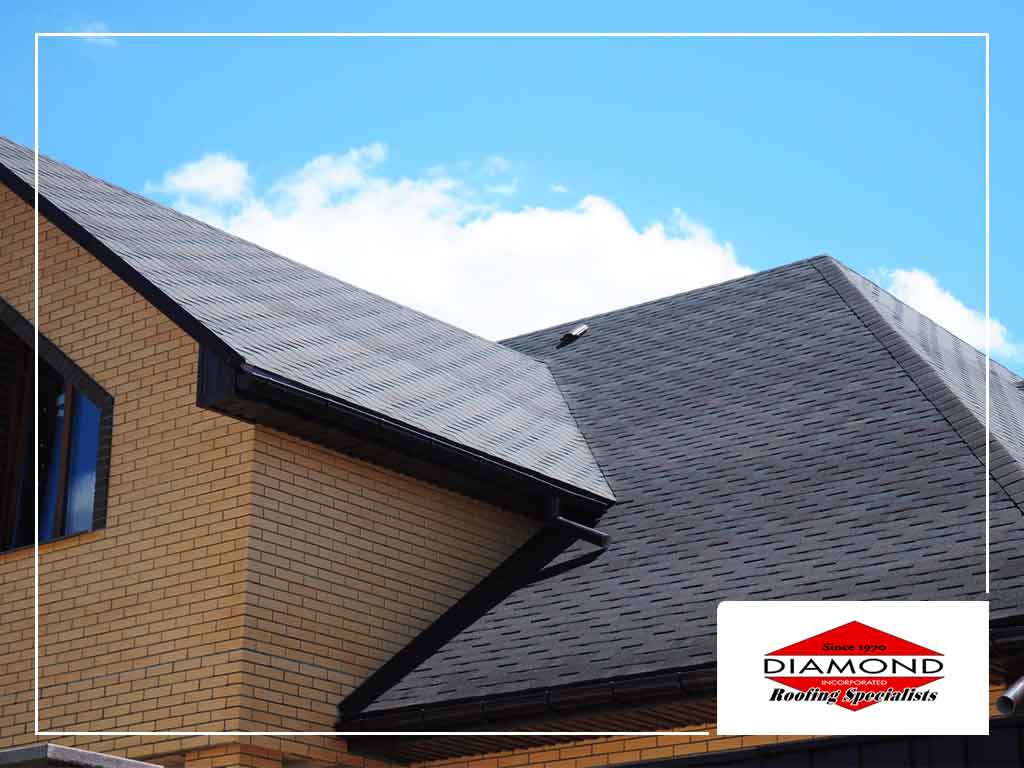 In this post, your trusted roofers at Diamond Roofing Specialists, Inc. share ways you can keep your roof in great condition.
Keep Your Gutters Clean
Make sure that your gutters are free from debris and unclogged. Debris buildup can result in standing water on your roof, which can contribute to leaks and rot. Also, check if the gutters are secured in place and have them adjusted if not.
Regular Inspections 
Always have your roof inspected after an extreme weather event. Roof inspections help in the early detection of roofing problems which can turn into major repairs.
Trim Trees Touching the Roof
Branches from a tree near your roof can fall and puncture or damage the shingles. Constant contact between limbs and the roof can cause premature wear. Trim branches to reduce the amount of debris on your roof.
Check Your Attic
Inspect your attic regularly for signs of mold, leaks and damaged insulation. Water stains on the walls and ceilings, humid conditions and mold growth can indicate that your roof is leaking.
Leave the Job to Professionals
It's dangerous to walk on your roof and you can cause damage to the shingles. Thousands of roofing-related injuries are recorded each year. Let trained professionals handle roofing jobs for your safety. Experienced contractors have the proper equipment and training needed to do the work.
Turn to Diamond Roofing Specialists, Inc. for your roof repair and maintenance. Our team has been serving homeowners since 1970. We take pride in our high-quality materials and comprehensive warranties from our manufacturers. Call us at (203) 754-7884 or complete our online form for a free estimate. We cater to homeowners in New Haven, Bridgeport and Waterbury, CT.