Before you start your roofing project, make sure to get all legalities and paperwork in order. Doing so can save you from a lot of issues down the road.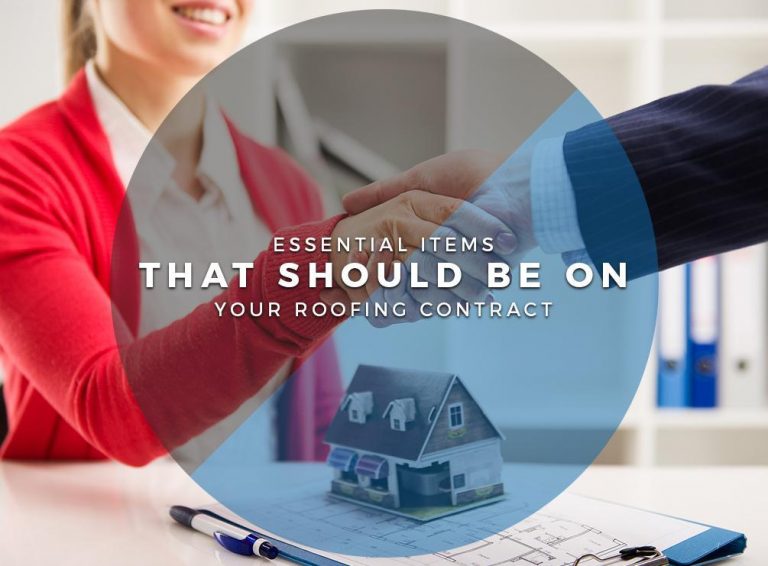 Here are four essential items that you should insist on your roofing contract:
1. Payment Terms
Specifics should always be included in the contract. This includes aspects, such as down payments, progress payments, and the final payment. For your protection, make it a point to include a provision to withhold the final payment until the job is completed to your satisfaction.
2. Materials to Be Used
This should be included in your contract as it protects your investment and assures you that contractors won't simply shortchange you on materials used in the roofing project. A new roofing is a great investment, but failure to read the fine print could cause you unnecessary trouble.
3. Provisions for Changes
Things don't always go according to initial plans. That doesn't need to be a negative thing, though; sometimes, you can change your mind and have specific ideas and additions in mind that weren't initially discussed. These add-ons can result in extra charges.
4. Termination Clause
This item should be included to protect yourself in the event that the project goes south. Certain aspects, such as the various reasons you or the contractor can terminate the agreement without penalty, should be stipulated here.
It's essential to have specifics of your roofing project in writing because you never know when issues may arise. At Diamond Roofing Specialists, Inc., we are the roofing company you can depend on. Since 1970, we have been providing our expert advice and workmanship skills to homeowners within the state. We serve various areas in Connecticut, including Danbury and Watertown, CT. Call us today at (203) 754-7884.