Moisture damage is one of the top things your roof must be able to protect your home against; otherwise, you can end up with a poorly ventilated attic, mold growth and bad indoor air quality. According to roofing expert, Diamond Roofing Specialist Inc., here are a few things you can do to ensure a moisture-free roof and a safe home this winter.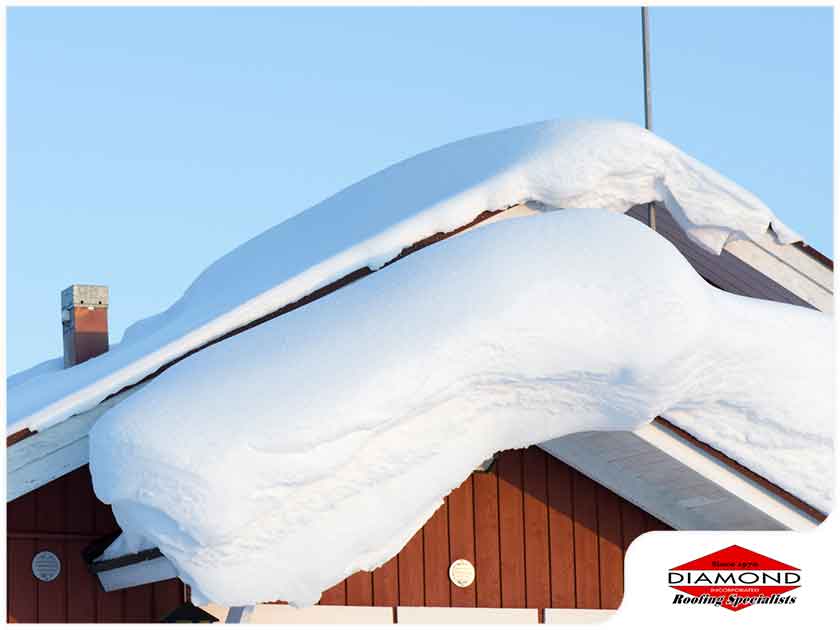 Request an Inspection
Have a thorough inspection of your roof done as early into the season as possible. This will allow you time to spot and repair broken shingles, detached flashing and any other type of damage that may cause your roof to retain moisture.
Ensure Clean Gutters
No roofing system is complete without properly functioning gutters. Make sure that yours are inspected and do not show signs of detachment, sagging and the like. Your gutters should also be cleared of debris which may clog your downspouts and prevent proper drainage of your roof.
Arrange for Snow Management
Pay attention to how much snow gets collected on your roof, especially after a severe weather event occurs in your area. Don't get just anyone to assist you in this, however, as it takes expertise to conduct snow management without damaging your roof in the process. Ask a certified company, like Diamond Roofing Specialist Inc., for suggestions in removing snow and dealing with ice dams on your roof, if you have them.
Consider Tree-Trimming
Remember to get your trees trimmed; particularly, those that have branches growing near your roof. Large tree branches can end up falling and causing shingle damage while smaller ones can be caught in and clog your gutters. Fallen leaves that gather on your roof can retain moisture too and must be removed as soon as possible.
Keep your roof in top condition throughout the winter with the help of a GAF Master Elite® roofing company, Diamond Roofing Specialist Inc. We specialize in residential roof repair and replacement, as well as, commercial flat roof maintenance and installation. Give us a call at (203) 754-7884 so we can discuss the best solutions to your roofing needs. Free estimates are available for homeowners of Waterbury, Danbury and Watertown, CT.