With all the roofing companies out there, it's hard to tell which one offers the best solutions for your home. However, research and contractor references can help you make the right choice. If you've never completed a reference check on a contractor before, you might not know what to ask. Roofing company, Diamond Roofing Specialists, Inc. compiled a list of questions that should help you determine what type of roofer you are dealing with.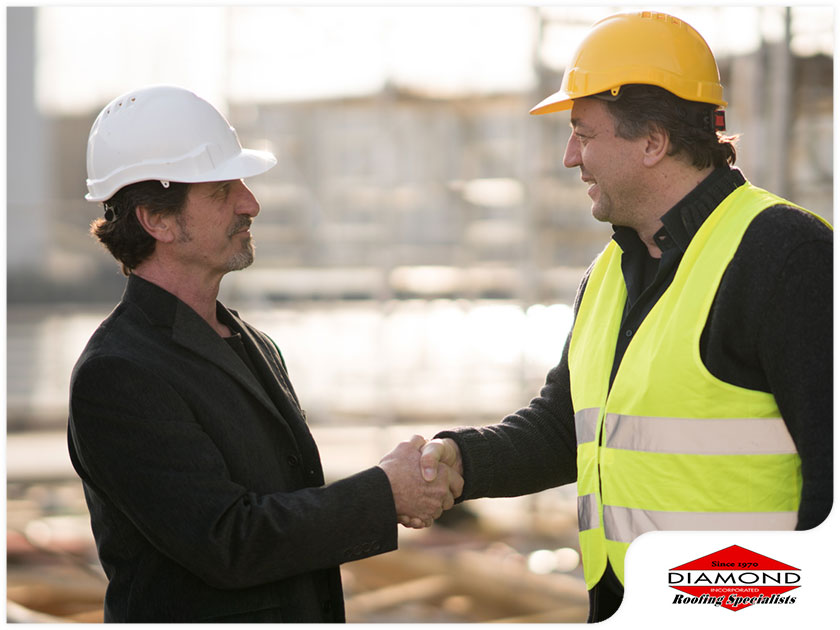 1. What Kind of Work Did the Contractor Do for You?
Was the contractor hired to provide a large-scale remodeling or improvement project, or a smaller one? What was your overall goal for the project?
2. Did You Have a Clear Idea of What the Contractor Was Going To Do?
Did the contractor provide adequate written detail in the contract including important details such as who will be performing the work, what types of materials will be used, when the project will be started and finished, and how change orders should be handled?
3. Did They Show Up on Time?
How often did the roofing contractor or crew come to the home? What hours did they work? Did they clean up the worksite at the end of each day?
4. Did You Check The Contractor's Credentials?
Did the references' project require a permit from a local building department or code enforcement agency? Did the contractor have any trouble obtaining it?
Beyond asking a contractor's references, make sure you know the answers to these key questions before you hire: Does the contractor carry the proper license if required, as well as liability and workman's compensation insurance? Are they bonded? Does your project require a permit? Can the contractor obtain one?
5. What Was Working With the Contractor's Crew or Subcontractors Like?
If the contractor wasn't there, was there a crew leader or an employee to answer your questions or make decisions? Were they pleasant and easy to work with?
If the contractor used subcontractors, were you happy with them? Were you provided a lien waiver in the contract to guarantee you wouldn't be responsible for payments to subcontractors or material suppliers?
6. Was Communication With the Contractor Adequate?
Did the roofing contractor stay in touch with you throughout the project or if any changes needed to be made? Did he or she keep you apprised of the status of the project regularly?
7. Did Your Job Come in According to Budget?
If not, what types of problems or delays affected the overall cost? If the project came in under budget, did you have to sacrifice anything?
8. Did You Get the Results You Expected?
If not, why? Did they fulfill the obligations of the contract? Did they complete the work on time? If not, why? Did the work pass code inspection?
9. Would You Hire This Contractor Again?
No one answer will say more about a contractor's work than the customer's willingness to hire them again. If they aren't willing to hire the contractor again, why not? Was there something particular about the contractor, their crew or the project that they didn't like?
Every professional roofer has their own unique set of strengths and weaknesses, and it is important to find out what those are and what you are willing to work with before you lock yourself into a contract and put thousands of dollars on the line.
If you need residential roofing services, Diamond Roofing Specialists, Inc. is here to help. We are proud to stand by our work and have been making customer satisfaction our top priority for more than 40 years. Give us a call today at (203) 754-7884 or fill out our online request form to give you a free estimate. We serve clients in Danbury, Watertown and Waterbury, CT.