Whenever the topic of your home's roofing system is brought up, some homeowners tend to think it's only made up of two components: the shingles and the roof deck that it's attached to. However, this isn't actually the case as there is another vital component that homeowners should never disregard: the soffits.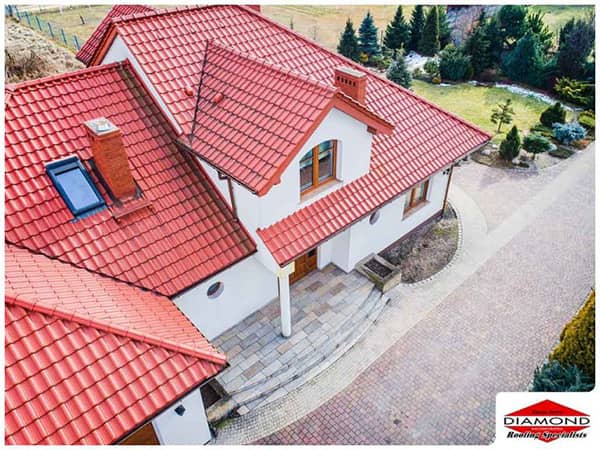 In this article, Diamond Roofing Specialists, Inc. discusses everything homeowners need to know about the roof soffit.
What is the Soffit and Why is It Important?
The soffit is an integral part of your roof that has both aesthetic and functional purposes. By installing a soffit in the color and style that matches your home, you can instantly add character to your home, enhancing its overall aesthetic appeal and value. However, that isn't the only purpose of the soffit.
According to roofers, the soffit also acts as a passive ventilation unit for your attic as it prevents warm moisture in the air from entering the attic and causing condensation. This in turn prevents mold from growing around your home. Apart from that, since your attic is receiving proper amounts of ventilation, the soffits also help prevent roof rot and poor air quality.
Types of Soffit
When trying to pick a soffit for your home, you'll be pleased to learn that there is an abundance of material choices for you to consider. For instance, if you're looking for a malleable and durable material, you can consider aluminum soffits. If you want to install a cost-effective and low maintenance material, on the other hand, you can always opt for vinyl soffits. Alternatively, you can also choose between wood, fiber cement, and steel. Regardless of what material you pick, having a soffit installed in your home is bound to help you prolong your roof's lifespan.
Looking for an expert to do some work on your roof? Simply turn to Diamond Roofing Specialists, Inc. When it comes to roof repair and replacement projects, we are your number one service provider and we won't let you down! Give us a call at (203) 754-7884 or fill out our contact form to get a FREE estimate. We serve homeowners in New Haven, Bridgeport, Waterbury, and other nearby areas in CT.