Cool roofs are light-colored roofs that reflect sunlight. It works the same way as wearing a light-colored shirt under the sun: it reflects heat from sunlight, and reduces heat that's absorbed. While cool roofing is often associated with commercial properties, there are residential options that let you enjoy cool roofing benefits without resorting to a flat roof.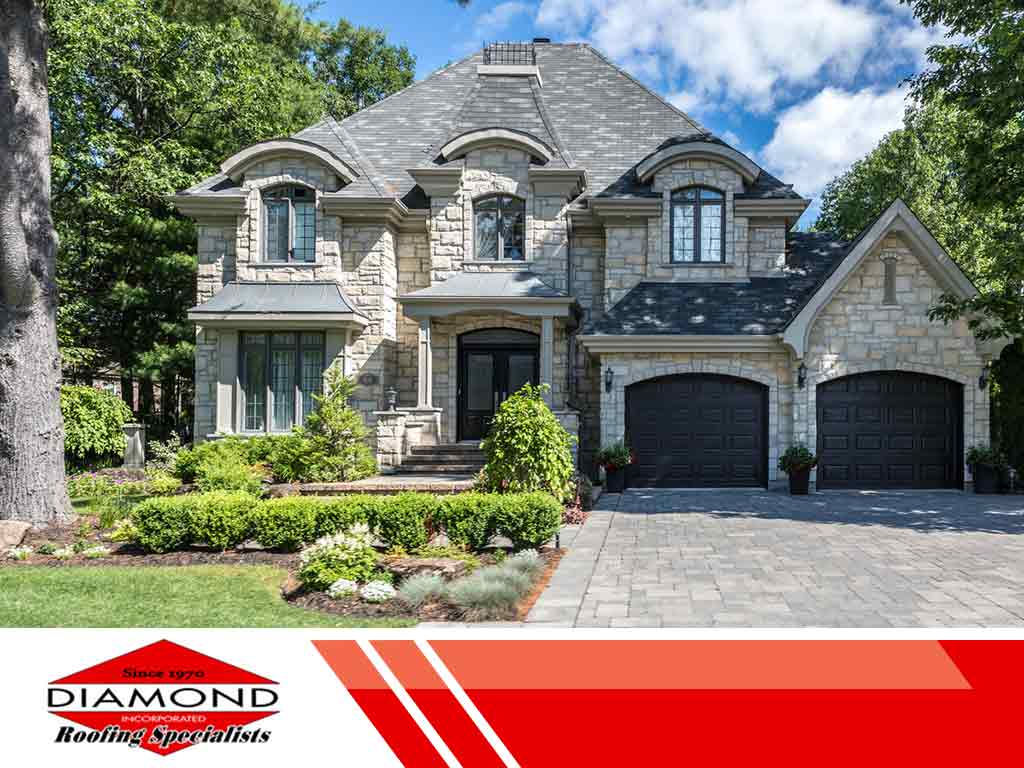 Energy Savings
The greatest benefit of a cool roof is the substantial energy savings. Cool roofs reflect a significant amount of unwanted solar heat and UV rays. With a properly insulated attic, only a fraction of the heat ever makes it indoors. This means your air conditioner doesn't have to be cranked up all the time to compensate for the heat gain. Decreased air conditioner use means less energy consumption, which results in substantial energy savings. With less workload placed on the AC compressor, cool roofs can help prolong the service life of your HVAC system.
Comfortable Indoors
Cooler indoor spaces can be a lifesaver during hot summer days, especially when you're under a roof without air conditioning, such as a garage or a covered patio. A home with cool roofing installed is much more comfortable. If you have family members whose health depends on comfortable temperatures, then a cool roof is the perfect home improvement for them.
Extended Roof Life Span
Exposure to UV rays and solar heat is one of the primary causes of roofing wear and tear. Certain types of asphalt shingles can turn brittle with extended exposure to sunlight. Cool roofs can slow this process down, helping extend the roof life span.
Many homeowners are concerned that the decreased roof temperature could allow algae growth, which looks very obvious on light-colored roofs. Products like GAF's Timberline® Cool Series® Shingles feature the patented StainGuard® Protection, which helps prevent algae growth. Unlike zinc strips, it won't be harmful to the rest of the roof, or the surrounding landscaping.
To learn more about cool roofing, or if you need a roofing company for your upcoming roofing project, call Diamond Roofing Specialists, Inc. today at (203) 754-7884. You can also fill out our contact form to schedule a free estimate. We are located in Waterbury, CT and serve surrounding areas, including Danbury, CT and Watertown, CT.