Having a damaged roof isn't something any homeowner wants to deal with, especially if there's a storm approaching. Therefore, homeowners always scramble to have roofers repair their roofing systems before it even starts raining. Unfortunately, there are some cases when it suddenly rains in the middle of the roofing project, which will often leave homeowners with the question of what happens now.
In this post, Diamond Roofing Specialists, Inc. discusses the consequences of re-roofing in the rain and what the professionals do if it can't be avoided.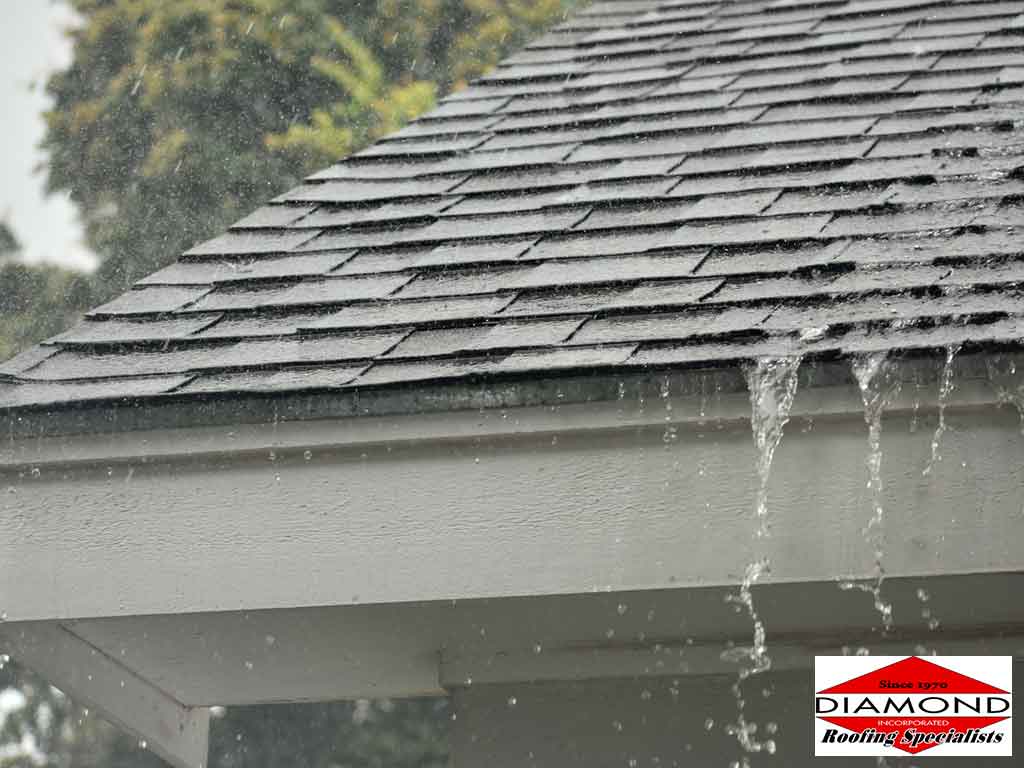 Improper Adherence
Installing your new shingles in the rain can cause the new roof to fail altogether since the materials may fail to properly adhere to slick surfaces. Apart from that, on the off-chance that your shingles do adhere, it can still trap moisture in your roof, causing mold, rot and other problems in the future.
Voided Warranty
According to roof repair professionals, installing your new roof in the rain can void its warranty. This is because the manufacturers put a guarantee on the products themselves instead of the installation. They tend to set specific guidelines on how the product should be installed so deviating from those guidelines can easily result in faulty workmanship and a voided warranty.
What Roofers Do if it Rains
Unfortunately, due to safety concerns, roofers can't do a lot for your roof it rains. If there's a leak and you need it dealt with, it's likely that they'll apply a roof sealant on the affected area until the roof can be completely repaired under favorable conditions. However, if it comes to the point where a roofing project has to be done even though it's raining, the roofers can also set up a tarp to keep things dry as they work.
Turn to Diamond Roofing Specialists, Inc. for your home improvement needs. We are your leading provider of residential and commercial roofing services. Give us a call at (203) 754-7884 or fill out our contact form to get a free estimate. We serve homeowners in New Haven, Bridgeport, Waterbury and other nearby areas in CT.