Flat roofs are known for their shallow, almost non-existent slope and their efficient design. However, these popular roofs are just as prone to problems as their sloped counterparts. As a leading roofing company, we have years of experience identifying and dealing with these common flat roof issues so here are a few tips to help you prevent them from causing problems later on.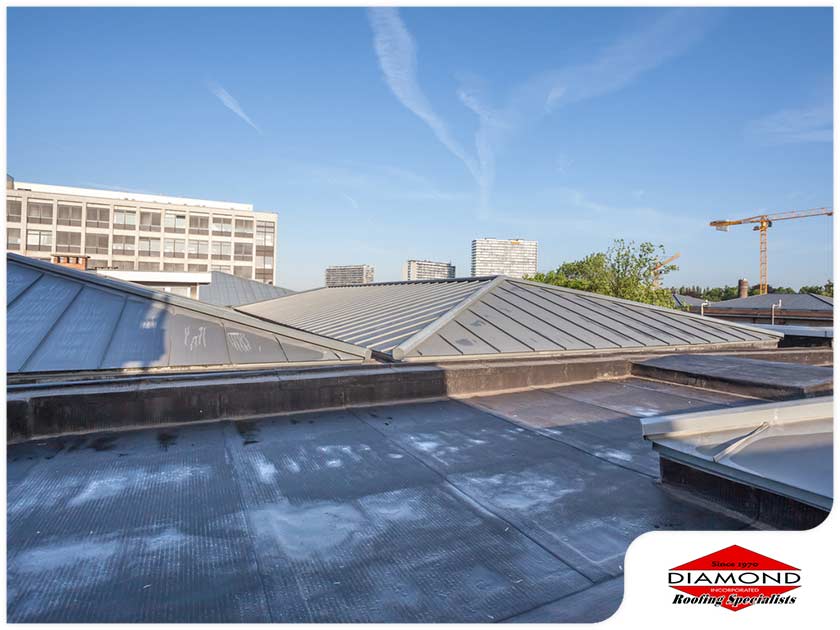 Keep It Clean
Debris is a flat roof's worst enemy. Unlike with sloped roofing where some debris will harmlessly roll down, a flat roof tends to accumulate debris. Pieces of debris also tend to get pulled close to roof drains, clogging them and causing water-related issues. Fortunately, simply cleaning the roof should be more than enough to prevent most cases of clogging.
Keep It Checked
Keeping the roof clean is great, but performing regular inspections after everything is much better. With help from a trained roofing inspector, you will be able to detect common issues such as gaps along the seams or cracks on the surface well before they get worse and cause major damage to the rest of the roofing system.
Fix Small Cracks and Seam Gaps ASAP
Early signs of surface cracks and seam gaps seem so minor compared to missing shingles that many property owners tend to ignore them until it's too late. Our experts strongly recommend doing the exact opposite and making sure the smallest cracks and gaps are sealed ASAP. This way, you get to avoid more expensive repairs needed for extensive moisture damage commonly found in neglected flat roofs.
Always Hire Pros
Simply knowing that flat roofing problems exist is not enough; you have to make sure the proper fixes are implemented to get the best results. This is why we recommend leaving the task to certified roofing experts. Compared to amateurs, certified roofers have undergone actual training, allowing them to more effective fixes in less time, and with longer lasting results compared to most people taking the DIY approach.
Let us help you get your flat roof fixed. Diamond Roofing Specialists, Inc. is the most trusted roofing company in Watertown, Danbury and Waterbury, CT. Call us at (203) 754-7884 or fill out this contact form to request a quote.