Most roofing systems are designed to last for many years. But due to a variety of causes, your roof may get damaged or experience some issues throughout its life span. In times like these, one big dilemma that homeowners usually face is whether to repair or replace their roofs.
In this post, Diamond Roofing Specialists, Inc. discusses some of the factors that you should take into account to figure out if your roof should be repaired or replaced.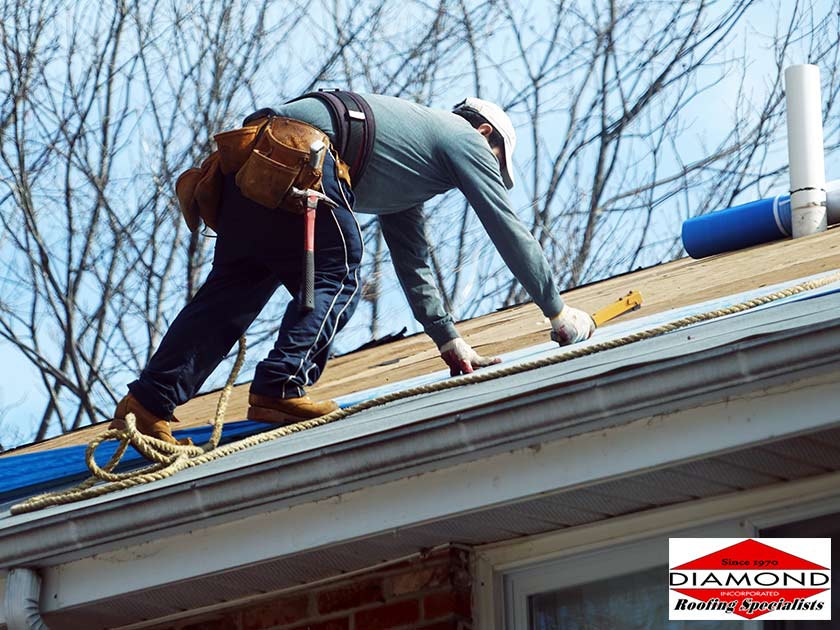 Roof's Age
Roofs typically have a life span of 15 to 30 years, depending on the level of maintenance they receive. That said, if your roof is relatively new or in good condition, a spot repair might suffice. However, if your roof is already approaching its 20-year mark, you might want to consider replacing it for a long-term solution.
Leaks
For leaks, a roof inspection is crucial to determine the extent of damage. Typically, roofs leak along the flashing. And in this case, the leak is likely to be an isolated problem, which can be fixed through a quick roof repair. However, if your roof is also leaking in other areas, a roof replacement might be the best recourse.
Plans for Your Home
Figure out what you intend to do with your home in the next few years. If you're planning to sell your home and the roof is generally in good condition, a repair might just be reasonable. However, if you have been experiencing recurring problems with your roof, a roof replacement might make more sense.
Costs
For many homeowners, it often comes down to the cost. However, keep in mind that a quick repair today may be cheaper than a roof replacement. But if it means dealing with the same problem again and again, repairs may not prove to be a cost-effective solution. Furthermore, whether you choose to repair or replace your roof, make sure to be careful about the materials and contractor you choose.
If you're looking for reliable roofers, Diamond Roofing Specialists, Inc. is one of the best in the area. We have been in business since 1970, providing quality services to local homeowners. Call us at (203) 754-7884 or fill out our contact form to request a free estimate. We serve customers in New Haven, Bridgeport and Waterbury, CT.