Many different roofing systems can be used for commercial buildings. One of the most popular choices is EPDM, a kind of rubber roof best known for its durability and cost-effectiveness. In this post, Diamond Roofing Specialists, Inc. discusses some of the advantages of installing an EPDM roof on your building.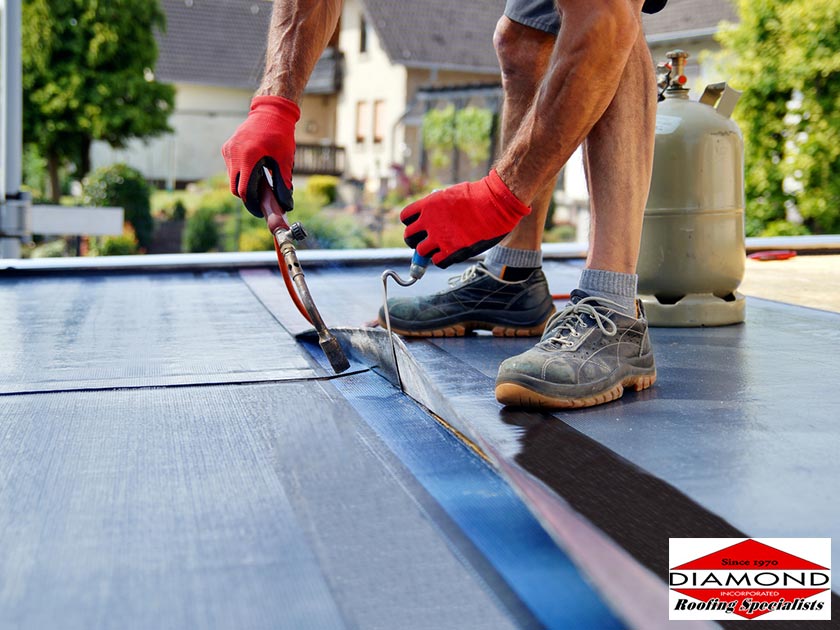 Minimal Upkeep
EPDM roofs are low-maintenance roof systems. This means lower long-term expenses when compared to other types of roofs. Just be diligent in checking the condition of the roof and this can already make a big difference in prolonging its life span.
Affordability
Ask your roofing company and they will likely tell you that EPDM is more budget-friendly than other commercial roof systems such as metal, TPO, and PVC. It's also easier to install because it is a single-ply membrane, making the installation cost a little lower as well.
Energy Efficiency
EPDM roofs are energy-efficient. They can effectively reflect heat and keep the interior cool. The material is breathable, so heat and vapor can easily escape from inside the building. Thanks to these qualities, an EPDM roof can help lower your cooling expenses. In winter, you can expect them to have some insulating capacity as well. Don't worry because even though EPDM is breathable, it's still not permeable enough for moisture to seep through the material.
Strength and Durability
An EPDM roof can last for 20 years, on average. However, if you ensure regular roof maintenance, it's also possible for this roof type to last for up to 50 years. Rubber is also a flexible material, so it can easily bend around gutters, pipes, and whatnot. It can stand against extreme temperatures too.
With several years of industry experience, Diamond Roofing Specialists, Inc. can meet a variety of roofing needs. Rest assured that we can provide excellent services and products that will be worth your hard-earned money. Call us at (203) 754-7884 or fill out our contact form to request a free quote. We serve customers in Danbury and Waterbury, CT.