What is EPDM and what is it used for? EPDM stands for ethylene propylene diene monomer. In layman's terms, it is an extremely durable synthetic rubber roofing membrane commonly used on commercial roofing systems.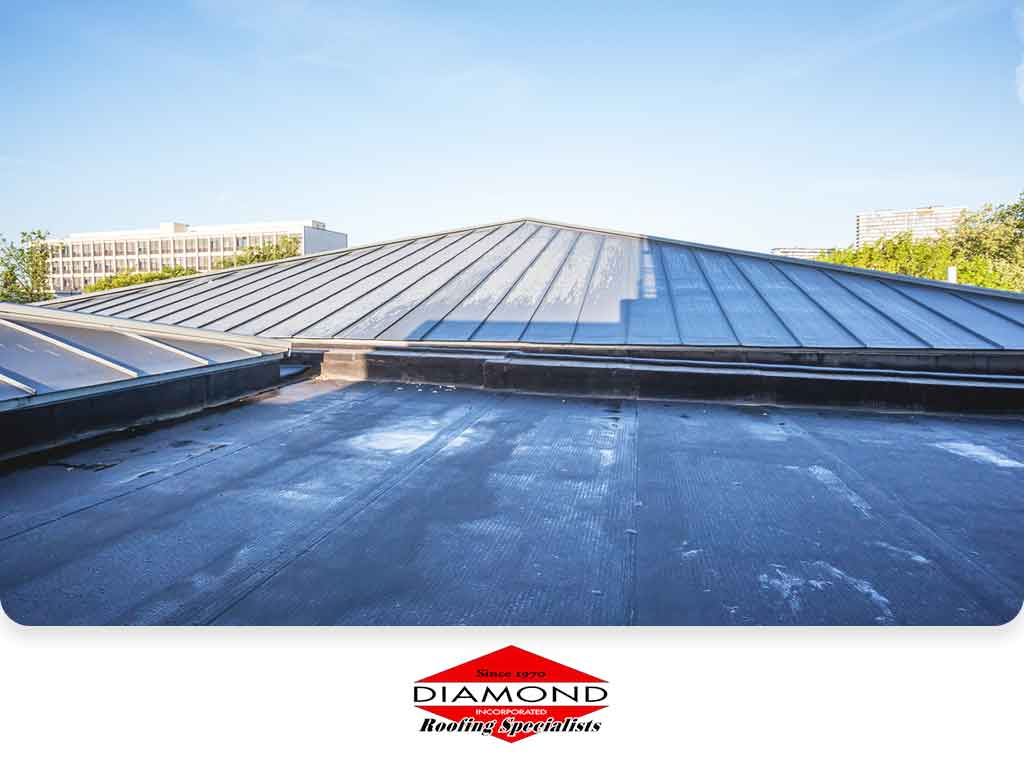 Top roofing company Diamond Roofing Specialists, Inc. offers Firestone Building Products, which has this exact top-performance, premium-grade EPDM roofing membrane. Read on to learn more.
Different Options
Firestone products are made of a fully functional solution called RubberGard™ EPDM. RubberGard offers UV resistance, as well as durability and flexibility. Firestone EPDM products are available in various options.
First, the RubberGard EPDM system. This versatile membrane can be fully adhered, ballasted or mechanically attached. It also has proven longevity of up to three decades of commercial roofing success.
Next, you can choose the FullForce EPDM, the only one to have a factory-applied adhesive across its entire surface. Firestone also has a reinforced single-ply roofing membrane, called the RubberGard MAX EPDM, that can fend off tears and punctures. This one acts as a high-caliber shield to wind forces as well.
Another excellent option for you is the EcoWhite™ EPDM membrane. This membrane performs like the traditional RubberGard EPDM and can keep the roof cooler simultaneously.
Lastly, you have the UltraBlend™ roof system, which applies the UltraPly™ TPO, or the thermoplastic polyolefin, for horizontal roof surfaces and either RubberGard or EcoWhite EPDM for vertical surfaces.
Firestone Building Products are some of the most trusted brands in the industry. The good news is the most trusted local roofing company, Diamond Roofing Specialists, Inc. offers these first-rate products.
Diamond Roofing Specialists, Inc. provides exceptional roofing services to both commercial and residential needs. We guarantee our customers that they will receive the highest-quality roofing materials and generous warranties if they choose to work with us.
When you need commercial or residential roofing work done, give us a call at (203) 754-7884 for a free estimate. We serve clients in Danbury, Watertown and Waterbury, CT.