Asphalt shingle roofs typically come with  protective granules that are adhered to the material's surface as part of the manufacturing process. The purpose of these granules is to protect the shingles from blistering sunlight and other harsh weather conditions. Shingles will lose these protective granules over time, but when does it actually signal a roof replacement? Diamond Roofing Specialists, Inc., one of the area's leading roofers, answers that here.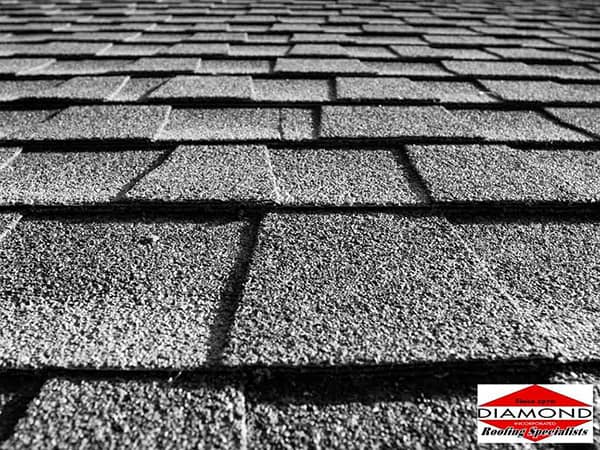 What Can Cause Shingle Granule Loss?
There are plenty of reasons an asphalt shingle roofing system may shed their protective granules. Here are some of them:
Normal wear and tear. Your roof will start losing shingle granules right after it's installed. In fact, you may already find some of them inside gutters or at the end of downspouts. You don't actually need to worry about it because your roof is still new.
Damaged shingle blisters. When the shingles are damaged, it might start displaying pimple-like protrusions that can lead to granule loss.
Extensive foot traffic. Having work done on your system, such as roof repair, will lead to shingle granule loss. Your local roofer will need to walk on its surface as much as necessary to access and deal with the problematic areas, after all. 
Hail damage. Large hailstones can damage your shingles upon impact. Aside from scraping granules from the shingles, these hailstones can leave dents and cracks on the roof surface. Over time, these openings will widen and leave your system vulnerable to leaks. You'll want to have a top roofing company, Diamond Roofing Specialists, Inc. conduct a thorough inspection of your system and perform the necessary repair work.
When Does Shingle Granule Loss Indicate a Roof Replacement?
A shingle roof system that is already past its prime may start losing granules excessively. You'll know because the shingles are worn smooth or already "bald", exposing the black shingle substrate. Should this be the case, then you'll need to get new roofing promptly to avoid extensive weather damage to your home. You can count on Diamond Roofing Specialists, Inc. for this. 
Since 1970, we have provided homeowners in the area with the highest quality solutions to their roofing needs. Because we are a GAF®️ Certified MasterElite™ contractor, we only offer the finest shingle roofing systems available today. Aside from the superior weather performance they can provide, you'll benefit from the solid warranty coverage included with them.
Look no further than Diamond Roofing Specialists, Inc. for exceptional roof replacement services. We proudly serve New Haven, Bridgeport, and Waterbury, CT, plus the nearby areas. Call us today at (203) 754-7884 or fill out this contact form to schedule your free consultation.