Weather is a huge consideration when it comes to roofing work. Is spring the best time for minor roof repairs or a complete replacement? The answer is yes, and in this post, Diamond Roofing Specialists, Inc. will share the reasons why.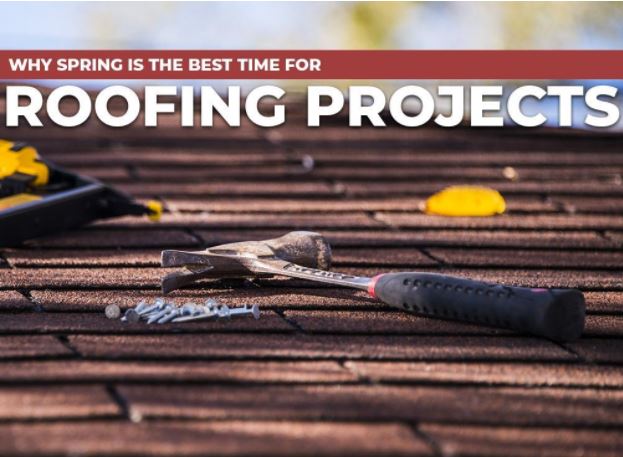 Fair Weather
The weather is usually better during the spring and early summer months—even if there's still a slight chance of rain. Spring roofing projects are generally the most cost-effective, making it the perfect time to have your roof repaired or replaced. It is also a slower time of year for roofing companies, and materials and labor costs tend to be much lower.
Not a Busy Season
Business tends to pick up in late summer, so it's usually more difficult to get a roofing contractor then. Temperatures and humidity levels can also soar in late summer. This limits the amount of time workers can spend each day on the job and may add several days to the project.  During the holiday season preceding New Year, most people spend on gifts and parties. Most don't prioritize home maintenance after the New Year and wait until the spring to get the ball rolling. In winter, people do not schedule their roof projects because of snow and cold weather. Generally, this is the right approach. In spring, people catch up on their finances and are no longer worried about the cold weather and snow.
Abundance of Materials
If you're not facing any immediate problems with your roof, spring could be a great time to replace it. The roofing industry is usually not as busy as later in the summer and in the fall, so materials may be less expensive. The bottom line is to plan ahead. The best way to take care of your roof is to replace it when it needs replacing, not after. Plan ahead to get the project done at a good time before it's too busy, too hot or too cold.
Talk to Diamond Roofing Specialists, Inc. and let them give you the best schedule for your next roofing project. We are the roofing company that puts your needs first. Since 1970, we've been a trusted name in roofing products and services. Give us a call at (203) 754-7884 and we'll get in touch with you shortly. We serve clients in Danbury, Waterbury and Watertown, CT.