Diamond Inc. is a GAF Master Elite™ contractor, making us the top roofing company in Waterbury, CT. It also means that we can install their Lifetime Roofing System for your home. This refers to a group of GAF products that work together to make your roof more durable, long-lasting, and beautiful. Here is a brief overview on the system's components: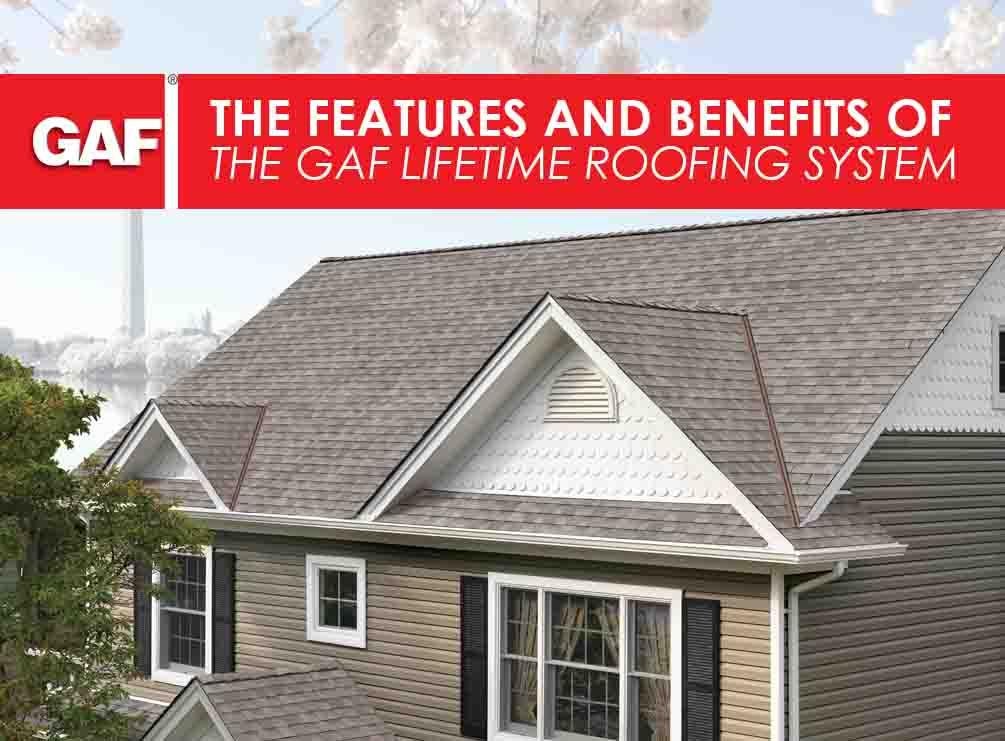 Lifetime Shingles – GAF manufactures a wide range of shingle types in a variety of designs and colors. Lifetime shingles can have unique qualities like solar reflectivity and impact resistance. They can also perfectly mimic other roofing materials like wood shake, slate, and clay tile. We will help you choose the right shingle for your needs and recommend the best colors and designs for your home's style.

Starter Strip Shingles – These shingles help prevent shingle blow-off, qualifying your roof for upgraded wind coverage. They also increase the performance of your Lifetime shingles. During installation, this product helps us save time and eliminate waste. As an expert in roofing in Danbury, CT, we can provide different starter strip shingles to match the color of your Lifetime shingles.

Ridge Cap Shingles – These shingles can protect your home from roof leaks by reinforcing the vulnerable areas. They can also add depth and dimension to your roof's profile. You can choose from four ridge cap shingle options to customize your roof's appearance.

Ridge Vent – This product protects your home from roof rot and mold growth by removing excess moisture and heat from your attic. They can also make your home more energy-efficient while preventing the peeling of paint and wallpaper. We recommend choosing GAF's Cobra® Attic Ventilation because of its enhanced design and environmentally friendly materials.

Roof Deck Protection – Deck-Armor™ underlayment features an innovative breathable surface that protects your roof from wind-driven rain and blow off. It works with the ridge vent to reduce moisture from your attic. GAF also manufactures Deck-Armor from high quality materials, so it provides longer lasting protection compared with ordinary felt.

Leak Barriers – These complement the roof deck protection by preventing overflowing gutters and wind-driven rain from causing roof leaks. We can install this product in your rake edges and eaves, protecting the most leak-prone areas of your roof. Other possible installation sites include the areas near your skylights, vent pipes, dormers, and chimneys.
As a specialist in roofing in Watertown, CT, we can install the Lifetime Roofing System for your home quickly and efficiently. We'll also recommend the best product options for your home's specific needs. In addition, once we install the system, we can provide you with GAF's strongest warranty: the Golden Pledge®. This includes an exclusive 40-point factory inspection by GAF. It covers both workmanship problems and material defects.
Call us at (203) 754-7884 to learn more about the Lifetime Roofing System. You can also ask for a free estimate.